IN CREATING SAFETY WHERE WE WORK, LEARN, PLAY, AND WORSHIP.  
IT IS POSSIBLE TO PREVENT BAD THINGS FROM HAPPENING. 
THAT EACH PERSON IS A VALUABLE PERSON AND MAKES MEANINGFUL CONTRIBUTIONS TO THEIR COMMUNITIES.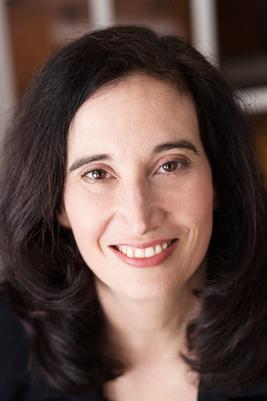 Dr. Trudy Good is a clinical psychologist who has worked extensively in community mental health in Illinois and Massachusetts. She has more than a dozen years of experience in clinical risk management and specializes in assessing risk and threat in community settings. Her risk and threat assessment work has been in mental health clinics, universities, schools and churches.
Dr. Good has been part of churches and religious organizations all of her life. She understands the importance that churches, synagogues and mosques have in providing places for worship, learning, growth and spiritual fulfillment. Thus, it is especially important that these places are safe, and free from sexual abuse and violence. During her career, Dr. Good has served as a consultant and volunteer to churches about safe church policy and practice, as well as broader organizational issues. Her Safe Church Consultations are based on the belief that it is critical to have church be a safe and welcoming place for all, including those with histories of sexual violence and offenses.
With over two decades of experience in hospitals and community mental health services, Dr. Good has worked with people who have serious mental illnesses such as Schizophrenia, Bipolar Disorder, Major Depression, Personality Disorders and Post Traumatic Stress Disorder. Dr. Good has provided individual, group and family therapy, along with crisis response and case management to people with these disorders. Because of her many years in community-based services, she is expert at helping individuals and their loved ones navigate the mental health system, to help them to choose appropriate mental health services, and to create a service team that meets the unique needs of the person. Dr. Good's training and perspective focuses on whole person recovery, including health and fitness, symptom management, meaningful roles through education, work and volunteering, and sustaining housing, hygiene and social relationships.
Dr. Good completed her doctoral studies in Clinical-Community Psychology at the University of Illinois at Urbana-Champaign, a top-five APA-accredited clinical psychology program. She completed her undergraduate degree at Goshen College and her master's at the University of Illinois. She did post-doctoral training at the Mental Health Center of Champaign County and at Riverside Community Care. While she has lived several places in the US, she has also studied and lived in China and Paraguay. She speaks conversational Spanish.